I spent a fortune on jewellery today!  These are some of the Butler & Wilson pieces.  The camera doesn't really do it justice, but I thought I would share anyhow. :)
xx
tumblrbot asked: WHAT MAKES YOU FEEL BETTER WHEN YOU ARE IN A BAD MOOD?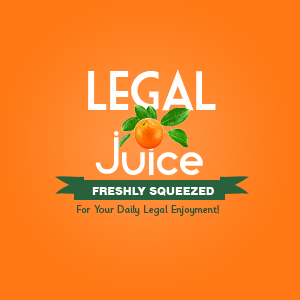 ultruhviolet asked: Also, a question. How do you sort between people who are your friends, and people who are your fans? Have you made any friends out of interacting with your fans?
Good question.
For me it's not a thought process I consciously go though.  It seems to happen naturally and I'd guess it's far more about chance than selection seeing as I only get to know a very small proportion of the people who know of me and I probably meet even fewer.  I'm disinterested in collecting online friends these days.  People who can't interact with me in real life are never going to be close friends of mine.

I only ever choose male friends; I've never had close female friends.

Fans who are very deeply infatuated are also never going to become good friends of mine.  It's impossible to find value in being friends with anyone who is too glossed over with admiration.

I like friends that contribute interest to my life rather than support.

Obviously there has to be common interests and this needs to go deeper than a common appreciation for makeup.  All my friends are aesthetically conscious.

There also has to be a common love of an activity that can be shared. This is usually clubbing or sex for me.

Unless I fancy someone, I'm usually rather disinterested in interaction with new people.  Anyone, fan or non-fan that can reach out in person and get me interested in talking to them is someone who will become a friend of mine.

I've only ever met one person who I feel really defines a true friend and I only met them rather recently.  It's an odd feeling but it's as though I can communicate with said person on a level which is just impossible with any other human beings I've encountered before.  I hypothesise it might be down to similar experiences, closely matched vocabulary and neurological factors.
Anonymous asked: You stated in your gender history you were having sex with straight men. No hate by this post whatsoever but obviously they weren't straight if they were having sex with another man, this being you.
No, I expected someone to mention this actually.

The difference is, these men see you as girl with a penis rather than a boy with a pretty face. 

When I talk about a sexual partner who identifies as straight in that post I'm referring to men who are turned on by feminine qualities such as curves, breasts, long eyelashes, a pretty face and who are turned off by masculine qualities (aside from a dick… which is more an anatomical fact than a quality).

Trying to label all the guys that like to fuck shemales as gay is really childish in my opinion.  I think there is a big difference about being gay and wanting to have sex with men and being a guy who has a fantasy about sleeping with a woman with a penis. 

I wouldn't often sleep with typical gay guys now that I'm transitioning… that wouldn't really interest most gay guys.
I thought it would be a good starting point to explain how my views on gender and perception of my own sex have evolved from when I was a child to my present-day perceptions. 
I recall my first considerations of my gender at the age of nine whilst I was in primary school.  I had lived a very normal school-life; I never made friends easily but was looked upon favourably by everyone in my class, perhaps most especially, the teachers.  I never made enemies and had just one or two close friends throughout my primary school education, both male.
It was in year three or four of school I discovered the great fascination that is sex.  I remember learning about the act of intimacy by word of mouth from a boy I was friendly with who was in year six and doing sex-ed.  As the idea played on my mind I naturally developed lust, as most kids do.  I remember I was without doubt enthralled with female anatomy as opposed to male, however when it came to fantasising about sexual intimacy I would always unthinkingly put myself in the feminine role.  I had no desire to be the wanton boy; rather I craved to be to be the greatly desired girl.  I would stand and look at myself in full-length mirrors and wish I was born a girl, even just so I could experience pussy first hand.
Some time later, around the age of 12 I became bored looking at straight porn online.  I don't really remember a specific first occasion when I decided to watch gay porn, but I do recall it was a general transition from watching the odd clip and feeling a bit guilty to watching gay porn exclusively and realising one day that straight porn bored me to the extent that I'd likely never bother watching it again.
The very discovery that gay sex could occur not only enchanted me greatly, but also brought me great comfort as I knew it could allow me to play a receptive role in lovemaking, despite being male.  I drew great reassurance from realising my homosexuality and by the time I was 13 I had 'come out' at school with great pride and total confidence in my sexual role and desires.  I've always had a well-mannered arrogance and an impulsive desire to tell everyone all my quirks… I think it leads to the perception that I'm unable to keep a secret, though really it's just pride coupled with a totally shameless attitude… which is probably derived from great vanity in my own philosophy.
At 14 I became rather appearance conscious and I was hasty to begin working-out and developing a good body.  Even whilst working out and becoming over-muscular for my age I was still entirely submissive in my sexual attitude. 


At 15 I discovered Jeffree Star….
I quickly became quite infatuated with his appearance and then viewed makeup as an alternative outlet for my desire to better my appearance.  I began using my Mum's makeup and such… I was totally incapable but I challenged myself to reproduce what I saw in Jeffree's photos and I learned a lot very quickly by trial and error. 
I continued to work out, though it became much less of a focus as I felt makeup was a far better way of improving myself seeing as it fitted in nicely with my desires to play a submissive role and be pretty.  Still, I enjoyed flaunting the slightly shocking juxtaposition of the masculinity of my body with the femininity I could achieve with makeup on my face. 
I would put on makeup everyday for school without fail… ever! I would get up really rather early and make myself immaculate every single day whilst I was in secondary school… the practise that gave me is tough to comprehend.  I learnt all my technique and everything I know about application during those senior school years.
By the time I was 16 my makeup was of a great standard and I felt very contented with my appearance aside from acne which I didn't fix with isotretinoin until I was late 17s.
Between the years of 15-19 I totally considered myself a gay male; my appearance had nothing to do with the desire to be an anatomical female.  I was very happy to be male and had absolutely no intention to sexually transition. 
During my 19th year I got quite involved with a few websites aimed at transsexuals and their admirers… I uncovered a new-found popularity; so so much more than just a popularity conjured by people's intrigue or admiration for my appearance; this popularity was so much more massive than I could ever have imagined and it was totally sexual.
I ended up spending a lot of time mixing with transgendered people in London and eventually the negative associations with being TS completely evaporated. 
So many like myself had spent years resisting the notion that they were a tranny… It saps the energy right out of me just evoking memories of the endless explanation that I was, in fact, just a boy in makeup as opposed to a transgendered person.  Most likely due to the perpetual incorrect association with trannies, some level of resent does develop.  It was around this point where TS had become a word which no longer immediately put me on guard, ready to give justification or explanation, that I decided to begin taking daily Spironolactone (an anti androgen).  My motive was straight-forward.  I simply wanted to halt my body masculinising further… I've never had much facial hair at all, but I knew since I'd turned 19 I wouldn't have long before facial and body hair would become a greater obstacle between me and trying to maintain my feminine appearance.
I began escorting shortly after I turned 19; won-over with the temptation of abundant cash.  I met so many men who were totally infatuated with transsexuals.  For the first time I was having sex with a vast majority of men who identified as straight.  Before this point my relationships and sexual experiences had been largely with bisexual and homosexual boys.  Now this switch had occurred and I was having sex with straight men, I was being treated much more like a girl and that is what made me realise how much I would adore being the opposite gender.  I had been immersed into a world where I was like a goddess and I adored every waking moment where I could experience the unrelenting love from more males than I ever realised was possible.  Even the small things about being treated as a girl, like being referred to with a female pronoun, really had me spellbound and still I derive some fleeting moment of pleasure when people naturally go to use she/her etc in reference to me.
I learnt about transsexual surgery and the hormonal transition in detail.  Facial feminisation surgery was the learning curve which had me totally convinced… as soon as I realised I could transition to female, minus the concern that I would end up looking like a tragic tranny, I was completely sold on the idea.
I began taking self administered hormones in January 2012 at the age of 19 years and 6 months.  As I write this there are just two weeks between me and my 20th birthday.  So far my transition has brought me happiness beyond belief.  It is a tricky task to put into words how much higher my natural state of mind is since I've been taking oestrogens and anti-androgens.  Just take it from me - in general I am markedly higher in spirits.  I considered my existence amazing before I began transitioning, but now life is even better and not by a small proportion.  I am shocked as to how much better things have got considering how good they were to begin with. 
My life is simply breath-taking.
I'm now currently in the progress of formalising my hormone therapy with my GP and Psychiatrist.

I will discuss my hormone-induced physical and mental changes in later posts on this blog.



~Sphirex




XxX 
So today, precisely 2 weeks before I am 20 years old, I have decided to begin with Tumblr.  

My intention is to blog regularly to account the most interesting parts of my electrifying life ;)  I envisage this page to become largely a collection of my everyday photos, non-explicit accounts of my work, my views about things, posts documenting my gender transition and such like…

Anyone interested in keeping up with me - do follow =]